by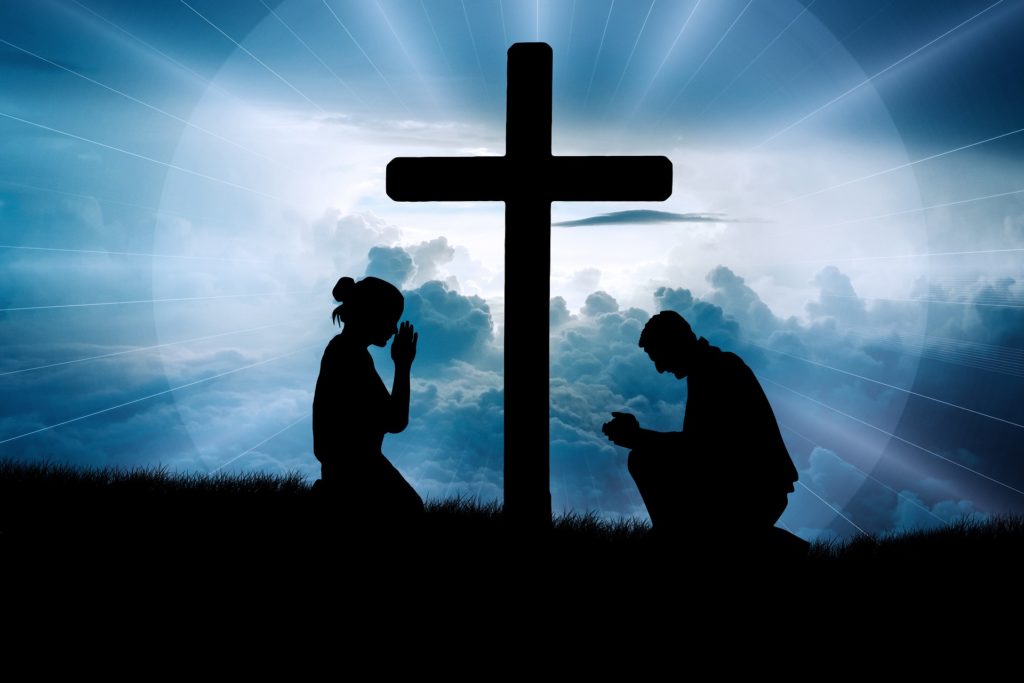 Humility means obeying God regardless of your present circumstance. It takes humility to recognize that God cares, to admit your need, and to let others in God`s family help you. Jesus Christ demonstrated striking unselfishness and humility in His willingness to give up His heavenly position to occupy an earthly position and then to die for the sins of the world.
 Humility is a worthy principle to live by; it means to serve others in love. Peter had learned his most painful lesson in humility in his experience with Jesus. He proudly boasted that he will never deny Christ (Mt 26:33,35). Peter meant well, but he failed miserably because of his pride. As he wrote his letters decades later, he not only remembered his failure but also his restoration.
In the word of God, we read that the purpose for which we were created; our reason for being alive is to glorify God. James 4:6-10 outlines the principles that define Christlike humility as submission, repentance, and prayer.
Following Jesus' Example
The Christian who practices humility begins by acknowledging God as the source of all that is good in his life. Jesus is our perfect example of what it looks like to be humble. In his letter to the church in Philippi, the Apostle Paul advises that our attitude should be the same as that of Jesus Christ. He says in Philippians 2:5-11
In your relationships with one another, have the same mindset as Christ Jesus
6 Who, being in very nature[a] God,
did not consider equality with God something to be used to his own advantage;
7 rather, he made himself nothing
by taking the very nature[b] of a servant,
being made in human likeness.
8 And being found in appearance as a man,
he humbled himself
by becoming obedient to death—
even death on a cross!
9 Therefore God exalted him to the highest place
and gave him the name that is above every name,
10 that at the name of Jesus every knee should bow,
in heaven and on earth and under the earth,
11 and every tongue acknowledge that Jesus Christ is Lord,
to the glory of God the Father.
Jesus – God, the Son – left the majesty of heaven and took on human flesh to be born in a stable. He showed the greatest obedience and humility by submitting himself to a form of execution reserved for the foulest offenders. Jesus was sinless and perfect, but he suffered and died for us. The result is that humankind is redeemed; Jesus was exalted, and the Father is glorified.
Jesus humbled himself by washing the feet of His disciples. As His followers, we should serve our fellowmen with humility. Humble yourself in the sight of the Lord and shall lift you up!
Importance of Humility
The reason why humility is important for the believers of Jesus is that God commands it. In Micah 6:8, the prophet writes "He has showed you, O man, what is good. And what does the Lord require of you? To act justly and to love mercy and to walk humbly with your God."
God explains the benefits of humility in Psalm 25:9 and Psalm149:4
 "He guides the humble in what is right and teaches them his way". (Psalm 25:9)
"For the LORD takes pleasure in his people; he adorns the humble with salvation.
(Psalm 149:4)
Quotes about Humility
True humility is able to look at God and proceed on. (Watchman Nee)
They that know God will be humble, and they that know themselves, cannot be proud. (John
I am persuaded that love and humility are the highest attainments in the school of Christ and the brightest evidence that He is indeed our Master. (John Newton)
"If my people who are called by my name humble themselves and pray and seek my face and turn from their wicked ways, then I will hear from heaven and will forgive their sin and heal their land." (2 Chronicles 7:14)